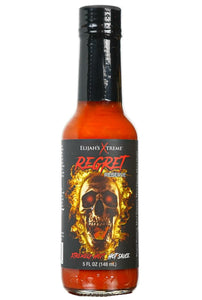 999,999* SHU
You asked for hotter...
So we made the HOTTEST sauce created in company history!
Regret Reserve is screaming super hot! It packs fire from 3 of the hottest peppers in the world! It's sure to satisfy all heat seekers chasing your next endorphin rush!
Use with CAUTION... OR YOU'LL REGRET IT!
*Limited Supply*